Erin LeBrun, M.A. Certified Spiritual Care Practitioner (CASC)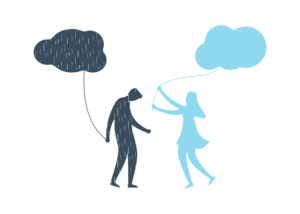 Erin holds both a Master's degree in religion and modernity from Queen's University as well as a Master's degree in practical theology, with a specialization in health, spirituality and bioethics from the University of Montreal. She is a certified Spiritual Care Practitioner with the Canadian Association for Spiritual Care (CASC). Please see www.spiritualcare.ca for more information about CASC.
Erin practices a holistic approach that places the clients own innate wisdom at its core. She has 10 years of experience working as a spiritual care professional in various public hospitals in the Montreal area. Erin works with individuals and families in her private practice in the Monteregie.
Spiritual Care has a long, esteemed history and has developed into a well-established, modern approach which is widely recognized nationally and internationally. It is experienced as a person-centred approach of accompaniment, support, and care. For those seeking diagnosis, and/or mental health services by specific, reserved provincial, professional groups, please refer to the Order of Social Workers, Family and Marriage Therapists of Quebec, Order of psychologists of Quebec, College des Médecins du Québec.
What we Embrace
A client centered approach
A safe and confidential environment
Cultural, spiritual and personal diversity
Respectful and compassionate services for all